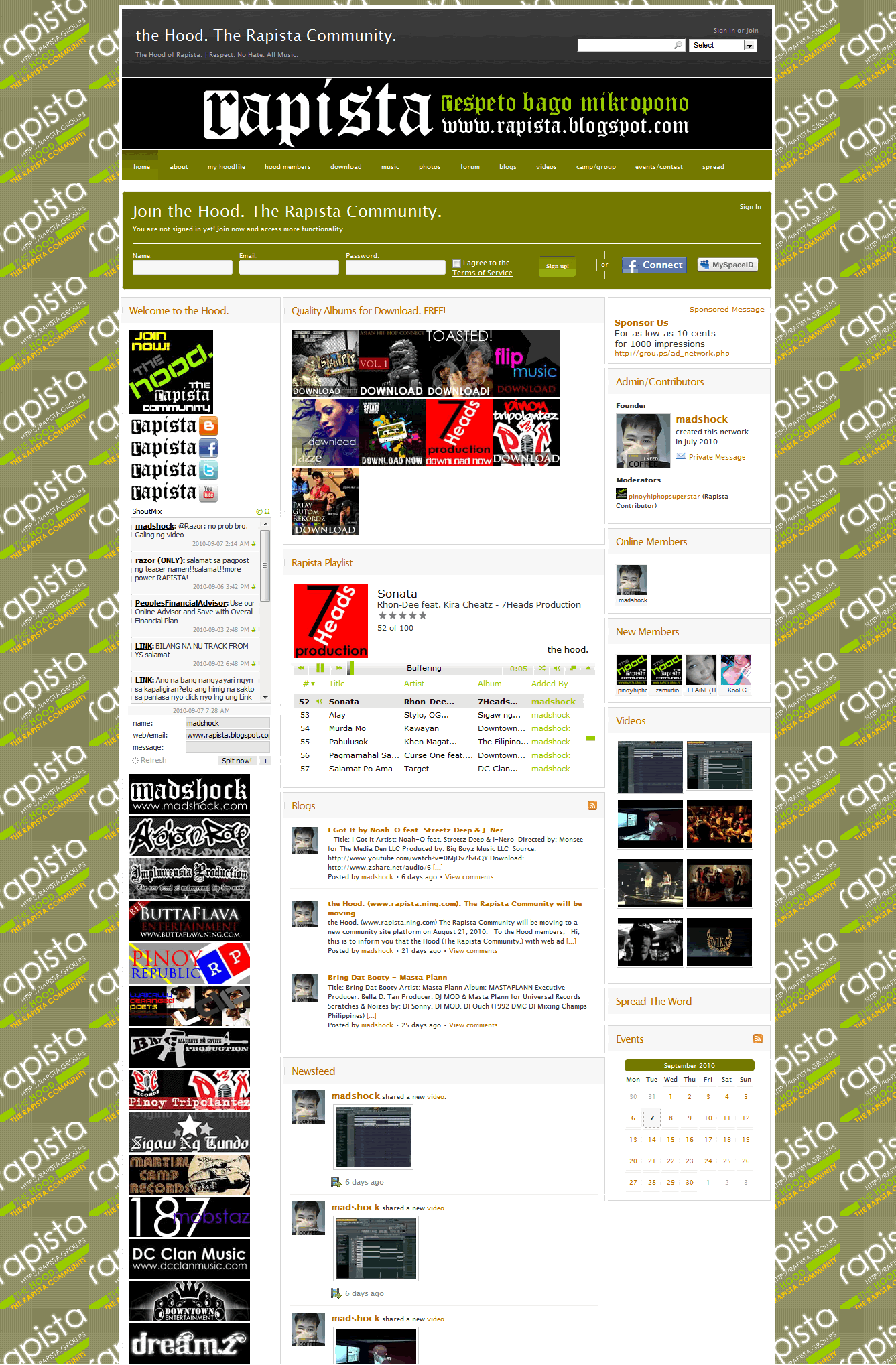 the Hood. The Rapista Community.
In response to Ning.com closure, the Hood (The Rapista Community) has successfully migrated to a new community platform. The old Rapista Community in Ning.com with URL: http://www.rapista.ning.com is no longer active. Previous members of Rapista can still log in using their same email and password in the new Rapista Community with URL:
http://rapista.grou.ps
.
Members who signed in prior to the migration will have to sign up again because they are not included in the earlier migration. Check you accounts if it's included. the Hood's new community platform is part of Rapista's aggressive campaign for 2010 as it beefs up its online arsenal for massive usage, promotion and spread of Pinoy Rap and Hiphop. This is Rapista. Respeto Bago Mikropono! Supporting the underground since 2007.
---madshock
CEO/Founder
Rapista | Respeto Bago Mikropono
Website/Blogsite:
www.rapista.blogspot.com
Community:
http://rapista.grou.ps
Twitter:
www.twitter.com/rapista
Facebook:
http://www.facebook.com/pages/Rapista/91639432709